Louise Rubic.  Naturopath, Homeopath, Massage Therapist.
Louise has a Bachelor of Health Science (Complementary Medicine) and has been in clinical practice as a Naturopath for over 15 years. Over that time, Louise has helped people achieve better health outcomes for themselves and their families through the use of traditional herbal medicines, nutritional guidance, homeopathic medicines and massage therapy.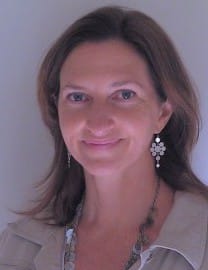 Louise has a passion for translating the latest, evidence based research in complementary and alternative medicines to the practical applications for individuals in their everyday lives. Louise considers her role as an educator, empowering people to make the best choices to improve their health.
Louise has undertaken further studies in the immune system and the treatment of allergies.  She also uses Iridology to help with analysis of your health and has training in Touch for Health (Kinesiology) and RESET (can help with jaw problems). Louise is a fully accredited member of the Australian Traditional Medicine Society as a Naturopath / Massage Therapist / Homeopath and has lectured at the Australasian College of Natural Therapies and trained pharmacy staff on the use of nutritional supplements.