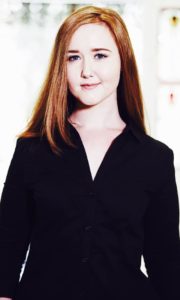 Samantha Macgregor- remedial massage therapist.
Samantha MacGregor has a diploma of remedial massage and has been working clinically for over 5  years.  During that time Samantha worked as an assistant to Dr Themos Gourlas  one of our Osteopaths.  In those 5 years she has given thousands of massages and worked on patients of all ages and levels of injury.  This experience gives Samantha extensive knowledge in the management of pain and injury.  Her services offer more than just a massage, Samantha is trained to recognise the reason for your complaint and can manage your problems effectively.  Expect her to outline the cause of your complaint and come up with the appropriate treatment plan tailored to you.
She is a fully accredited member of The Australian Traditional Medicine Society and specialises in Remedial, Deep Tissue, Swedish, Sports Massage & pregnancy massage.
Samantha is also registered by most health funds.  Please note that Samantha does NOT accept HCF, Manchester Unity and Medibank Private rebates.