IVF support, pregnancy support, male infertility and vitality.
How acupuncture can help.
Acupuncture has grown in popularity in Australia as an adjunct to both pregnancy success / support and IVF treatment.  It is claimed to reduce stress, improve your quality of life whilst you are undertaking treatment, and stimulate blood flow to the uterus influencing menstrual cycle and ovulation.  Acupuncturists believe that peak fertility occurs with peak vitality.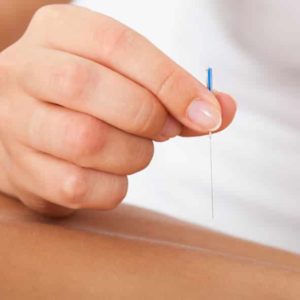 Our Acupuncturist Naseema specialises in management of fertility related problems and pregnancy care. Her training with world renowned experts in the field both here and in China, means you get the best possible treatment available.  Her expertise in the area is obvious and we are fortunate to have her working at Bankstown Health.
There are numerous effective studies that indicate the use of Acupuncture for a variety of pre – post pregnancy related issues. Studies have shown that acupuncture on the day of embryo transfer, within an IVF cycle, may improve implantation rates. Studies also show that blood flow to the uterus and ovaries is improved with acupuncture. Similarly is has been shown that stress can also reduce the possibility of falling pregnant and Acupuncture has been shown effective at reducing stress levels is a wide group of people.
Acupuncture for fertility is a commonly sought after speciality and Naseema also treats men.  When it comes to male fertility Acupuncture has also been shown to have a beneficial effect on both morphology and motility.
We offer a reduction on treatment prices for IVF – plans or management programs.  Increasing your chances of a successful pregnancy.