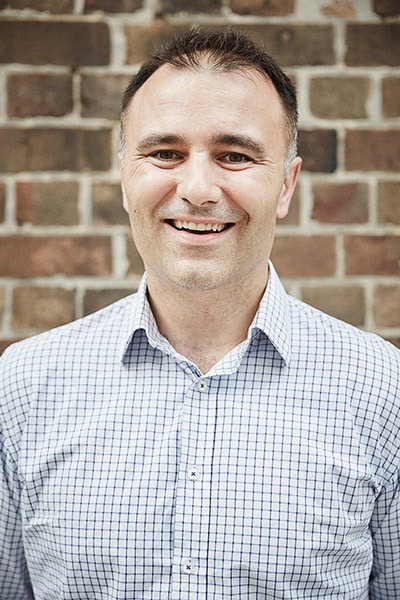 George Asproukos
"I get asked on many occasions how I started my journey in Osteopathy. Well for me, two separate events led me to it. Many years ago when my father injured his back at work, he sought out various medical treatments with little success. Until he stumbled across Osteopathy. Years later, whilst playing rugby union, I too injured my back and suffered great difficulty with pain and dysfunction. I tried other medical treatments, but nothing seemed to work. A friend of mine suggested I try Osteopathy, remembering it had helped my father years earlier. At the time I was a practicing massage therapist, so the progression to Osteopathy felt natural".
A registered osteopath, George graduated from the University of Western Sydney with a Bachelor of Applied Science and a Masters of Osteopathy in 2004. He has over 15 years of clinical experience with a strong interest in back and neck pain and other musculoskeletal ailments, sporting injuries, and pregnancy both pre- and postnatal care. George is also committed to continuing professional development of his knowledge base and incorporating into practice.
A member of Osteopathy Australia and registered with Australian Health Practitioner Regulation Agency (AHPRA), George was an active board member of Osteopathy Australia for several years.
George also practices at Sydney Health Professionals, located in the city – Visit Website: https://www.sydneyhealthprofessionals.com.au/
---