Physiotherapy – Bankstown Health.
Physiotherapy aims to find the cause of an ailment rather than just working on the symptoms. We do this by taking a detailed history and performing a variety of diagnostic tests to identify the issue and customise a rehabilitation plan.
Your treatment begins with manual therapy to restore flexibility, mobility, and stability, helping you to move efficiently with proper control and without pain. Then we move to an active phase of therapy to assist you in handling physical demands while avoiding re-injury.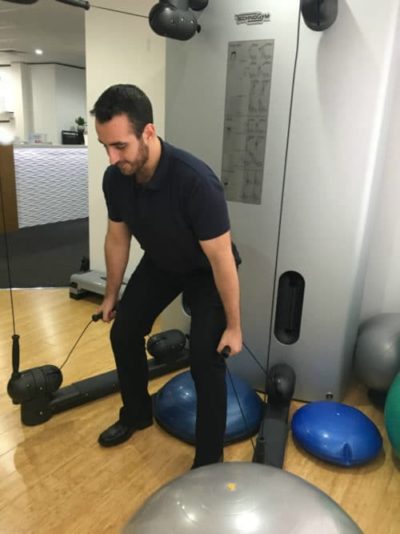 Some of the treatment techniques used in physiotherapy include:
– Passive joint mobilisations
– Spinal manipulation
– Deep tissue massage
– Condition specific stretching
– Spinal traction
– Kinesio-tape
– Exercise prescription
– Postural re-education
– Ergonomic evaluation and intervention
– Sports-specific rehabilitation
Physiotherapy also offers rehabilitation for post-surgical patients from a variety of surgeries including:
– Shoulder Rotator cuff repair
– Total knee replacement
– Total hip replacement
– Ankle reconstruction
– Elbow reconstruction
– Shoulder replacement
– Spine surgery including discectomy and fusion
Discover more about our Physiotherapist here –> Michael Iannotti