Torch Newspaper Promotion
Bankstown Health believes that healthcare should be complementary and natural. We utilise a comprehensive set of disciplines to offer the community a health care service that is as diverse as your individual needs. Our practice has been in operation for over 25 years and has become Bankstown's premier complementary and natural health clinic.
Our determination in finding out the cause of your complaint, followed by an integrated holistic approach ensures the best and most efficient outcomes for our patients. We make every attempt to use all the necessary services available both in and out of our clinic, to achieve the quickest and best possible outcomes for our patients.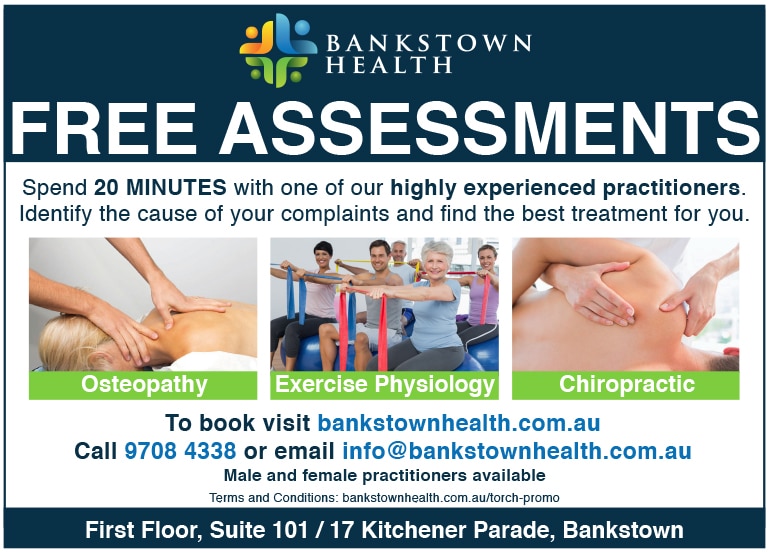 Terms & Conditions: Appointments must be completed 16th June 2018. Free assessments only available for Osteopathy, Chiropractic and Exercise Physiology. Subject to availability. Booking essential. Does not include treatment. Cancellation policy applies.
Our other services includes: Acupuncture, Massage therapy, Naturopathy, Clinical Hypnotherapy,
NLP (Neuro-linguistic programming), Psychology, Dry needling, Orthotic Therapy, Homeopathy, Kinesio-taping.