Why Chiropractic doesn't have to be a contract.
In recent years, there has been a massive increase in the healthcare industry, and a subsequent focus on finding the best deal and the quickest fix. Whether it be the latest fad diet, a new technique or health guru, all promise better health. It's easy to become overwhelmed by the choice on offer and even become vulnerable.
As a Chiropractor, I am constantly aware of the diversity in healthcare available today; I often see patients who have tried 'everything' to reduce their pain or achieve better health, only to be disappointed.  Being a trained health professional, I consider patient education to be an essential factor in the promotion of Self-care.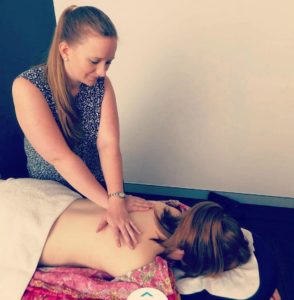 Self-Care: 
Self-care is all about taking control of your own life and making deliberate, self-initiated decisions to benefit your health. My job is not only to locate and treat the source of your injury, it is also to help guide you through this Self-care process, giving you the power to help prevent an injury from returning or managing your health, without creating a reliance on constantly being adjusted.
TAILORED TREATMENT PLAN:
Everyone is unique; therefore there is not one specific treatment that fits all. Consequently, I ensure that an appropriately tailored treatment plan is reached, only after doing a full history and listening to your needs.
These treatment plans often change during treatment depending on the progress and one's lifestyle.
With a standard Chiropractic appointment time of 30 minutes, you can expect a full treatment including manual therapy, exercise prescription and lifestyle advice without feeling rushed.
---
At Bankstown Health we understand that sometimes life gets in the way of achieving your health goals, and are flexible in ensuring you have the best available care. Whether you want to get out of pain, improve your health, or simply be able to keep up with your kids, Chiropractic can help you without signing your life savings away.
To Make a booking with our Chiropractor,  CALL US ON 9708-4338 OR BOOK ONLINE NOW